What they are saying about us. Cramaro Group in the press.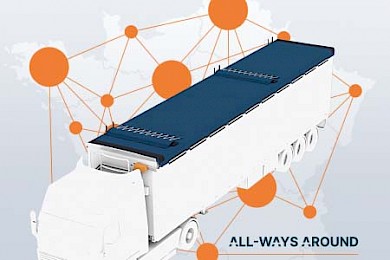 03/05/2022
Le Mille Pattes | Cramaro invests for growth
The Italian manufacturer for tarpaulin systems invests in Italy, France, Spain and Germany, thus moving forward in its plan to become a strong player in Europe.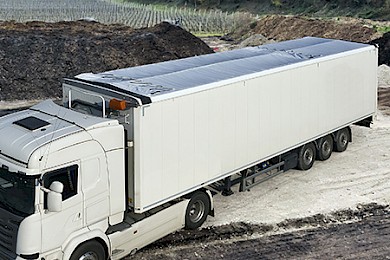 02/11/2021
Le Mille Pattes | Cramaro presents what's new at Solutrans 2021
Innovation, simplicity in use and safety: the common thread that guides our research and development.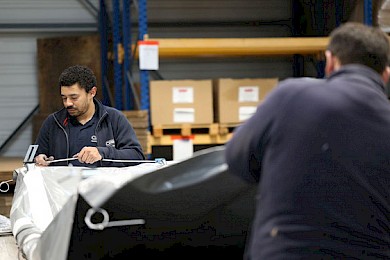 30/04/2021
G2ET | Cramaro : "We built Cramaro with a customer-oriented approach"
A success story in the industrial vehicle sector, where the company accounts for 85% of the French market.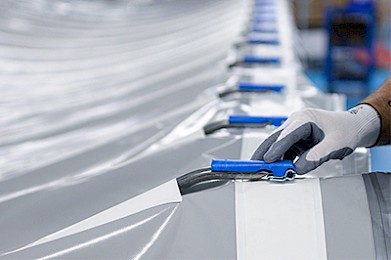 15/04/2021
KFZ-Anzeiger | Cramaro: safe and versatile
The Italian specialist for tarpaulin systems offers a range of innovative and versatile solutions.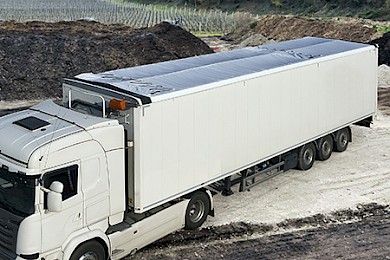 26/03/2021
Le Mille Pattes | Cramaro: the smart evolution
Product engineering, tech innovation, digital evolution: Cramaro is set to face the new challenges of technology and communication. Its mission? To offer a service ever more tailored to each customer.
15/02/2021
KFZ-Anzeiger | Cramaro: safe on the road
Cramaro keeps your business moving and protected.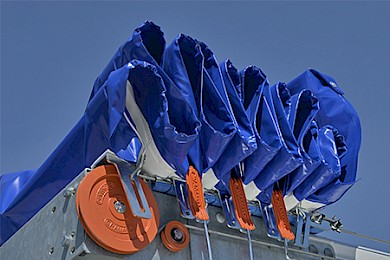 15/02/2021
ITV | Cramaro ever more popular in Japan
Cramaro automated tarpaulin systems are getting ever more popular in Japan as a solution which assists drivers and increases operation safety.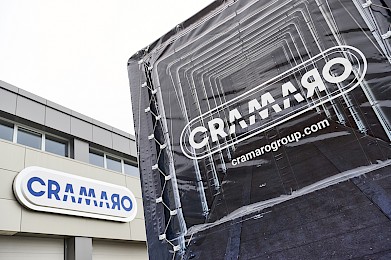 21/10/2020
Cramaro: a new image to continue to grow
Cramaro continues in its growth and shows a brand-new image.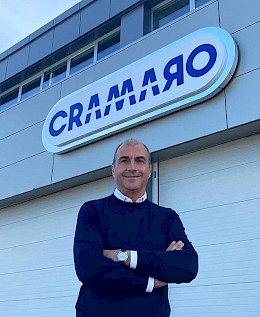 08/10/2020
logisticamente.it | Cramaro Group continues its growth trajectory while also strengthening its image.
Cramaro invests in a rebranding operation for a new image consistent with the company's internal development and to reaffirm the Group's values.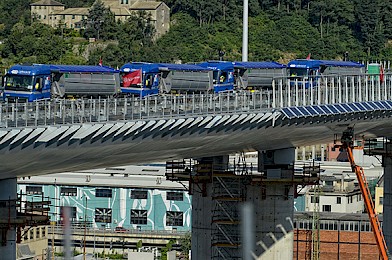 19/07/2020
La Repubblica | New bridge in Genoa, static testing on the viaduct with a load of 2,500 tons.
Cramaro is even involved in the static tests for the new Genoa Bridge: 56 semi-trailers utilizing our tarpaulins.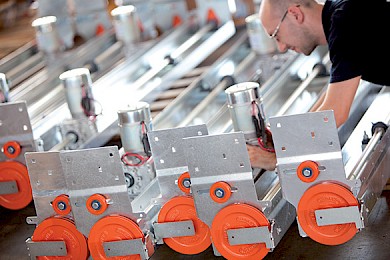 22/11/2019
Il Corriere del Veneto | The Excellence of the Northeast. Verona and its leaders.
The Cramaro headquarters in Italy was ranked 12th among the top 50 most dynamic medium-sized businesses in the area.